Luxury homes are considered to be the ultimate in real estate investments, mainly because of their high value, exclusivity, quality, and amenities. One city that has steadily become a top choice of luxury real estate buyers is Pleasanton, California.
Once a bedroom community for workers employed in nearby Silicon Valley and San Francisco, Pleasanton has come into its own as a vibrant city offering an outstanding quality of life. The low crime rates, high employment growth, top-rated schools, and world-class attractions and amenities have made Pleasanton one of the most desirable places to live throughout Southern California and the United States.
Planning on investing in an upscale property? Here's a close look at why luxury homes in Pleasanton, CA should be on top of your list.
Pleasanton, CA at a glance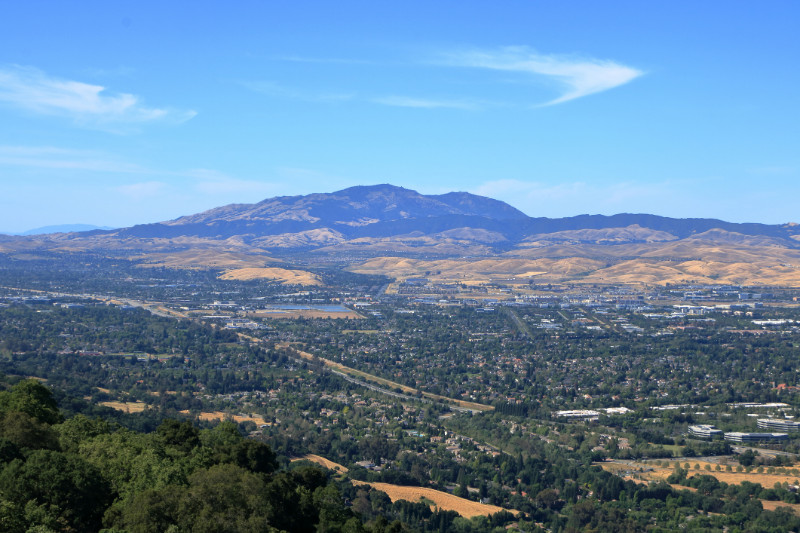 A brief history
An affluent suburb located in Alameda County, Pleasanton traces its history back to 1772, when Spanish soldier Captain Pedro Fages first caught sight of the Amador-Livermore Valley while scouting for new mission sites. It wasn't until 1826, however, when the first settlement would be built in the area.
In the 1860s, Pleasanton – then known as Alisal – was located along one of the main routes to California's gold fields. This led to the settlement becoming a major stopover for people looking to make a fortune during the Gold Rush.
Because of its prime location, abundance of water, and weather conditions, Pleasanton would soon become a major agricultural center in the Tri-Valley area, dominated by world-class hop fields, orchards, farms, ranches, and vineyards.
Pleasanton gradually moved away from farming starting in the 1930s as a result of the opening of several gravel mines in the area. This was followed by periods of rapid population growth in the 1960s and 1970s, which led to a surge in both residential and commercial developments. By the 1980s, Pleasanton would become fully industrialized – a phase which started with the opening of the 900-acre Hacienda Business Park.
Pleasanton today
Far from its roots as a sleepy bedroom community, Pleasanton is now a thriving city of about 82,000 residents. It is well-known for its excellent schools, world-class amenities, and stellar attractions, and is home to several Fortune 500 companies.
Ranked as one of the wealthiest cities in the United States, Pleasanton boasts a wide variety of luxury properties in exclusive neighborhoods. The median household income in the city is approximately $161,000, which is around 245% more than the national median.
Pleasanton is also considered as one of the safest cities in the Tri-Valley Area, along with Danville, San Ramon, Dublin, Glendale, and other nearby communities.
9 Reasons to buy a luxury home in Pleasanton, CA
High-end properties come with a long list of benefits that make them attractive to investors. The luxury homes in Pleasanton, CA are no exception, but they also offer so much more.
If you're in the market for an upscale home in the Bay Area, here are 9 reasons why a Pleasanton property makes an excellent choice:
Distinctive design and opulent finishes

One aspect that makes luxury homes a great investment is their high level of workmanship and the use of top quality materials. These factors allow for generational properties that retain their values even after several years or decades.

Pleasanton, CA boasts an impressive selection of homes and estates that match these criteria. They boast top of the line fixtures and appliances, intricate designer finishes, and custom architecture in a wide range of styles, such as Mediterranean, Cape Cod, Craftsman, and contemporary. The typical luxury residence in the city has three to five bedrooms, two to three bathrooms, and a generous floor area ranging from around 2,200 square feet to over 5,000 square feet.

You can expect opulent features such as impeccable landscaping, resort style swimming pools, gourmet kitchens with walk-in pantries, high-end appliances, formal dining rooms and outdoor living areas. Many homes come with private entertainment rooms with top-of-the-line sound and theater systems, as well as spacious and luxurious master suites with large walk-in closets, and well-appointed, spa-like bathrooms.

Exclusive gated neighborhoods

The most desirable luxury homes in Pleasanton, CA can be found in gated communities that provide the utmost security, privacy, and tranquility. Residents get access to resort style amenities found practically at their doorstep.

The most coveted gated neighborhoods in the city include:
Ruby Hill

First opened in 1995, Ruby Hill features some of the largest homes in Pleasanton, with listing prices ranging from $2 million to over $5 million, and an average of 4 bedrooms and 3 bathrooms. Ruby Hill is home to The Club, a full-service country club that spans 14 acres and boasts an 18-hole Jack Nicklaus Signature Design championship course – considered the longest golf course in Northern California.

Castlewood

Developed on 500 acres of wooded land, Castlewood is an urban oasis filled with acreage properties, expansive ranch-style homes, and grand estates. The neighborhood is anchored by Castlewood Country Club, which boasts two PGA-approved 18-hole golf courses, as well as an upscale wellness and sports facility. Home prices in Castlewood range from around $1.5 million to more than $3.7 million.

Golden Eagle

One of the most sought-after communities in Pleasanton, Golden Eagle is home to some of the city's most desirable properties with breathtaking views of the valley. Mostly built in the 1990s, homes in the neighborhood come in a wide range of styles, from single-level bungalows to spacious, custom-built estates. Golden Eagle is divided into three different neighborhoods, each one boasting exclusive amenities such as swimming pools, hiking trails, and tennis courts.
Appreciating property values
A top reason to invest in luxury homes is their consistently rising property values, particularly in highly desirable locations like Pleasanton.
Pleasanton has historically been proven to have a strong and stable real estate market. According to Zillow, the average listing price of homes in the city as of March 31, 2022 was over $1.7 million. This represents an increase of 29.8% over the past year, and more than 250% in the last ten years. Home values in the area are expected to climb even more in the coming years, especially since the city is set to welcome new businesses and developments.
With Pleasanton's highly competitive housing market, it is not unusual for listings to sell for more than their listing price. Many homes sell for about 15% above their list price and go pending in only a week. The more in-demand properties can fetch as much as 24% above their list price, and sell in just five days.
Sales of luxury homes in Pleasanton, CA are currently at an unprecedented high. In addition, there's an upswing in demand, assuring homeowners and investors of a high ROI should they decide to put their properties on the market.
Nearby premier shopping destinations
One of the biggest perks of living in Pleasanton is the abundance of world-class shopping destinations in the city. This includes the Pleasanton Stoneridge Shopping Center, which is home to over 165 shops of luxury and popular brands, such as Apple, Zara, UNIQLO, and Sephora.
Aside from its selection of shopping malls, Pleasanton also boasts a vibrant downtown area, which houses a unique mix of independent mom-and-pop retailers, upscale boutiques, and chain stores.
Proximity to world-class restaurants and wineries
Pleasanton is home to an impressive selection of top-rated restaurants offering a wide range of cuisines. The most popular establishments include the upscale diner Hap's Original Steaks & Seafood, which is famous for its locally-sourced fine dry-aged meats; Brava Garden Eatery, which serves scrumptious Italian cuisine; and Lokanta Mediterranean Grill & Bar, which is famous for its unique, California-infused take on Mediterranean dishes.
Aside from restaurants, Pleasanton also takes pride in its assortment of wineries and vineyards, all of which are known to produce excellent wines. Some of the city's most notable wineries and vineyards include Ruby Hill Winery, which specializes in classic, well-regarded varietals; and Rubino Estates Winery, which is famous for adding a unique, Californian twist to traditional Italian wines.
A wide variety of recreational and entertainment options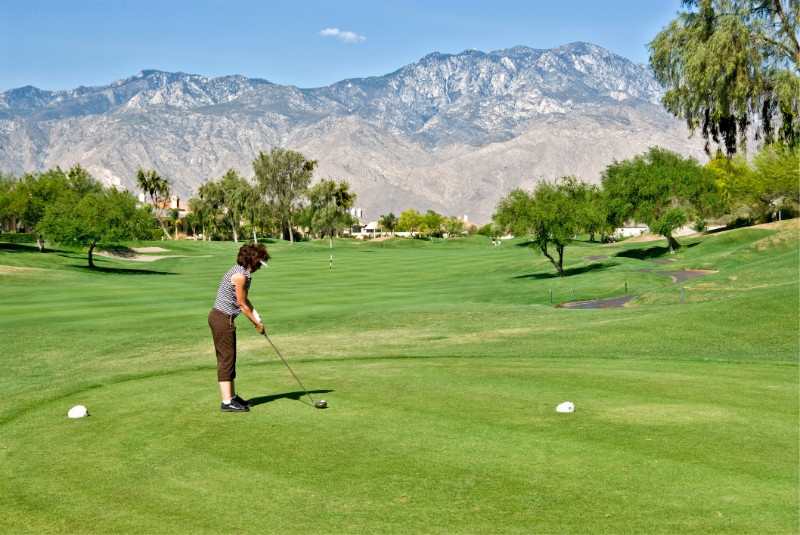 Luxury homes for sale in Pleasanton, CA put you close to the numerous attractions and activities in the city.
Pleasanton is home to some of the Tri-Valley's best golf courses, the most notable being the 18-hole Jack Nicklaus-designed course at Ruby Hill, and the PGA-approved courses at Castlewood. There are more than 50 golf courses in and around the city, including highly rated public facilities.
There's also an abundance of well-maintained neighborhood parks and similar outdoor spaces equipped with a variety of facilities, such as baseball and soccer fields, basketball and tennis courts, water parks, hiking trails, and dog parks.
Culture buffs can enjoy the city's museums and cultural landmarks, including Alviso Adobe Community Park and the Pleasanton Museum on Main. Plays and concerts are staged at the Firehouse Arts Center, which serves as home to some of the best musicians, artists, and theater actors in Pleasanton.
The Alameda County Fairgrounds, which hosts many of the biggest events in the county, is also found in Pleasanton. It's home to the Pleasanton Fairgrounds Racetrack, the oldest mile-long dirt racetrack in the United States.
Proximity to highly-rated schools
Access to highly rated schools is one of the top things to consider when investing in a home, whether you have school age children or not. Properties near reputable schools tend to accelerate in value over time as they are preferred by homebuyers with young kids.
Pleasanton is served by Pleasanton Unified School District (PUSD), which ranked high in Niche.com's 2020 list of the top-performing schools in the nation. Niche has also ranked PUSD's Amador Valley High as the #1 Public High School in California. Harvest Park Middle was ranked the #1 Middle School and Fairlands Elementary the #1 Elementary School in Alameda County.
At present, the Pleasanton Unified School District has one preschool, nine elementary schools, three middle schools, and two high schools, as well as an adult education program.
Residents who opt to send their children to private schools also have a wide range of choices, including:
Numerous community events and festivals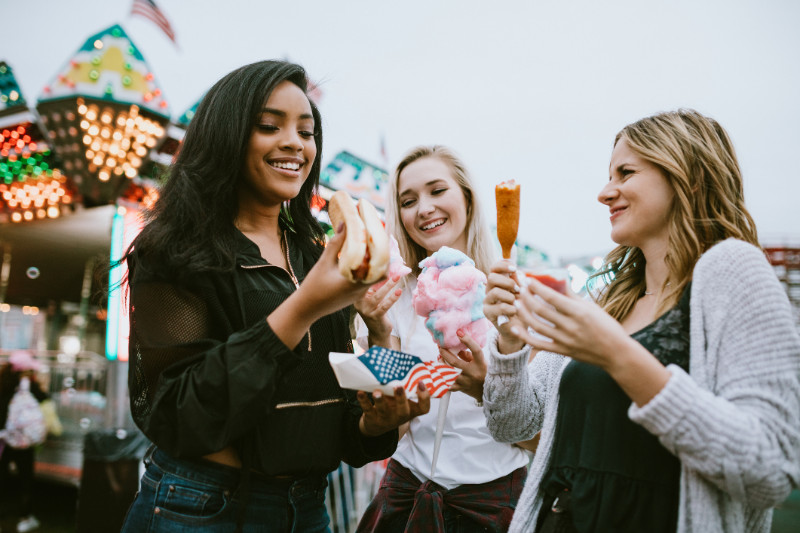 Pleasanton's desirability is enhanced by a strong community spirit, kindled by the numerous events and festivals that take place in the region every year.
These are led by the Alameda County Fair, a three-week event which has been celebrated in the city since 1912. It features a host of activities, including live performances, cattle drives, carnivals, and horse races.
The Alameda County Fairgrounds also hosts Goodguys Race Deck West Coast Nationals, considered as one of the biggest celebrations of American car culture.
Residents flock to the weekly farmer's market for locally-grown and sourced fruits and vegetables, meats, artisanal cheeses, and baked goods. From June to September, Friday Concerts in the Park are staged in Downtown Pleasanton, showcasing local and guest artists and performers.
Amazing location and easy accessibility
Pleasanton is served by Interstate 580 and Interstate 680, as well as the Bay Area Rapid Transit (BART) commuter train system. This makes traveling to and from Fremont, Oakland, San Jose, and other Silicon Valley towns and cities easy and convenient.
San Francisco is only around 40 miles away, allowing Pleasanton residents easy access to its iconic attractions, such as Pier 39, The Cannery, the Golden Gate Bridge, and Fisherman's Wharf. If you want to catch the latest blockbusters, Broadway musicals, and pop concerts, you can take a short drive to the Alamo Drafthouse Cinema New Mission, The Balboa Theatre, The Orpheum, and The Filmore.
Major airports, including Oakland International Airport and San Francisco International Airport, are approximately 30 to 50 minutes away, and Livermore Municipal Airport is just 11 minutes away.
In addition, Pleasanton is one of the most bike and pedestrian-friendly cities in the Tri-Valley area, thanks to the local Bicycle and Pedestrian Master Plan, which led to the abundance of green bike lanes and protected intersections in the city.
Explore Pleasanton, CA Luxury Homes with the Armario Homes team
If you're looking to invest in a luxury home in Pleasanton, CA, don't hesitate to give Armario Homes a call.
Recognized as a Leading 100 Team in the Bay Area, Armario Homes specializes in luxury real estate in the Tri-Valley, closing over $112 million in sales in 2021 alone.
The team is led by DeAnna Armario, who was named by USA Today as one of the "Top 10 Real Estate Experts to Follow in 2022". Equipped with 19 years of professional experience, DeAnna built the Armario Homes team with great care, handpicking top producing agents who are committed to integrity and trust – the core values Armario Homes adhere to.
As a Bay Area resident for over 35 years, DeAnna is unmatched when it comes to helping buyers find homes in neighborhoods that suit their budgets, needs, and lifestyles. Together, the Armario Homes team of experts is dedicated to going over and beyond to provide their discerning clients a smooth and seamless real estate experience.
Ready to invest in a luxury home in Pleasanton, CA? Call DeAnna Armario today at 925.260.2220 or send her an email
to get started.