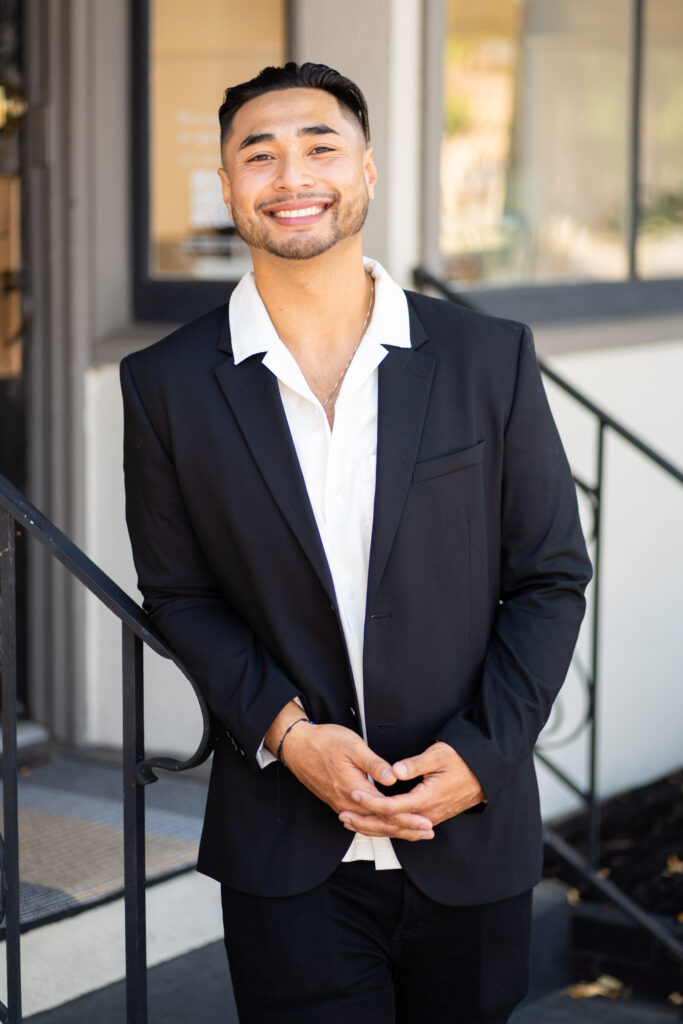 Matthew Luey is a Pleasanton native with a passion for helping others. His charismatic
personality and go-getter attitude is what separates him from other agents. Matt believes that staying positive and being empathic towards his clients are the most important qualities to have in this business along with hard work and strong communication. His previous experiences in multiple industries has enabled him to listen to his clients needs, build a genuine connection, develop a game plan, and lead by (example). Matthew Luey was born and raised in Pleasanton where he attended the local schools and became an expert in the surrounding Bay Area communities.
His favorite aspect of real estate is the concept of what you put in is what you get out in addition to the freedom that comes with being your own boss. He's constantly looking at new opportunities and trends in the market by researching recently sold properties, finding the best investment for the area, and locating the best price per square foot. Matt finds that the most rewarding aspect of his career is seeing the expression on his clients face after they purchase their dream home and to be part of that experience.
Matthew decided to transition into real estate because of his love for people and surrounding communities. He loves to meet new people and listen to their stories and find out ways he can help families achieve their real estate dream, whether they're a first time home buyer or looking for properties to invest in he's always offering to assist in their transactions any way he can.
In time he spent in the industry his clients would describe him as a friend, someone *(they can rely on and trust)*they can call or text if they're having a bad day or just want to talk. Someone that's always there for them with a smile on my face. Hardworking, emphatic, never give up attitude, positive, charismatic, always finds the light in negative situations.
Through all of his real estate accomplishments Matthew Luey is most proud of getting to where he's at now. Overcoming countless obstacles to establish a name for himself in a cut throat industry but overall not giving up and smiling while doing it.
Matt has mastered the ropes of real estate bringing his own personal charisma and positive
energy, while maintaining professionalism with clients and agents alike. Respected for his
attention to detail and appreciated for his love of connecting with families, Matt has been able to gain traction in his career quickly. He is known for his persistence in even the most difficult of markets and will do whatever it takes to satisfy his clients needs whether he's working with a buyer or seller. He is known to go above and beyond to ensure that his clients walk away
feeling comfortable and confident; having entrusted him with one of the most important
decisions of their lives.
Matt is excited and very fortunate to be working with the Armario Homes Team and can't wait to extend their award-winning service to you.