The Bay Area is full of hidden gems and Pleasanton is one of them. With gated communities and luxury home developments, it is one of the most exclusive addresses in the Tri-Valley area. Here's what buyers and sellers should know about the Pleasanton housing market in 2022 and beyond.
A quick overview of Pleasanton's housing market in 2022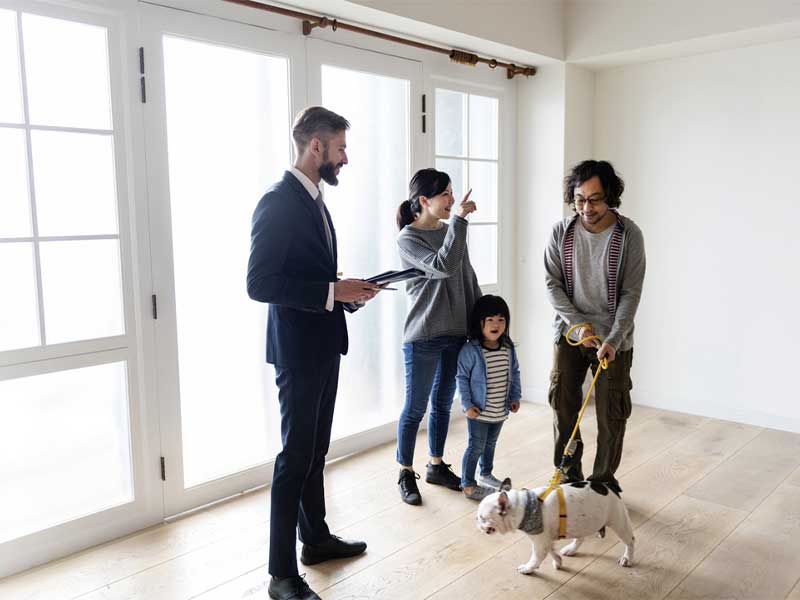 Bay Area Realtors have observed a shift in buyer behavior in the Pleasanton housing market during the latter half of 2021, which is expected to continue into 2022. Buyers who lost to other buyers during the real estate frenzy from late 2020 to early 2021 will experience less competition when bidding on properties in 2022. Buyers who were outbid multiple times during peak real estate activity over the last two years should re-enter the market this year as they will have a better chance of landing their dream home.
The Pleasanton housing market has since stabilized with fewer buyers and high sales prices finally taking their toll. Some buyers are waiting for home prices to go further down despite the price adjustments being observed in the market.
The number of pending home sales peaked at 87 in April 2021 before stabilizing throughout May, June, and July. That number dropped to 57 in August and to 54 in September, which is indicative of waning buyer enthusiasm. Redfin recorded 29 homes sold in January 2022, down from 61 in 2021.
Pleasanton home prices in 2021 versus 2020
As the market cooled off, so did sales prices. According to data from local Realtors, the median sales price for single-family homes in Pleasanton dropped to $1.56 million from $1.79 million between August and September 2021.
At the height of the buying frenzy between 2020 and 2021, it was common for sellers to receive 15 to 20 bids, with buyers going $200,000 to $400,000 over asking price. But fatigued buyers have backed away from the market. Inflation has also dampened buyer enthusiasm, with food and fuel prices driving up the cost of living.
Pleasanton home price forecasts for 2022
Despite the month-to-month changes in home prices from August to September 2021 however, Realtors are not seeing a major shift in home sales prices. The median sales price for a single-family home in Pleasanton was roughly $1.25 million 2020. Those figures climbed to $1.6 million in January 2022 from August 2021. According to Redfin, home prices were up 29.3% in January 2022 compared to the previous year at $1.6 million.
Despite having fewer buyers in the market, however, homes in Pleasanton are selling faster. Redfin data shows that Pleasanton homes sell after seven days on the market on average compared to nine days in 2021.
Is 2022 the best time to buy a house in Pleasanton, CA?
The Pleasanton housing market will continue to stabilize through 2022. Buyers can be more positive in 2022. They will benefit from less competition, price reductions, and potentially more housing options. Realtors are seeing new inventory coming on the market, which is favorable for first-time homebuyers as well as those who are either trading up to larger homes or downsizing to smaller ones. Real estate professionals are also anticipating more 1031 exchanges for both residential and commercial properties in Pleasanton, which creates more opportunities for buyers.
View Pleasanton, CA listings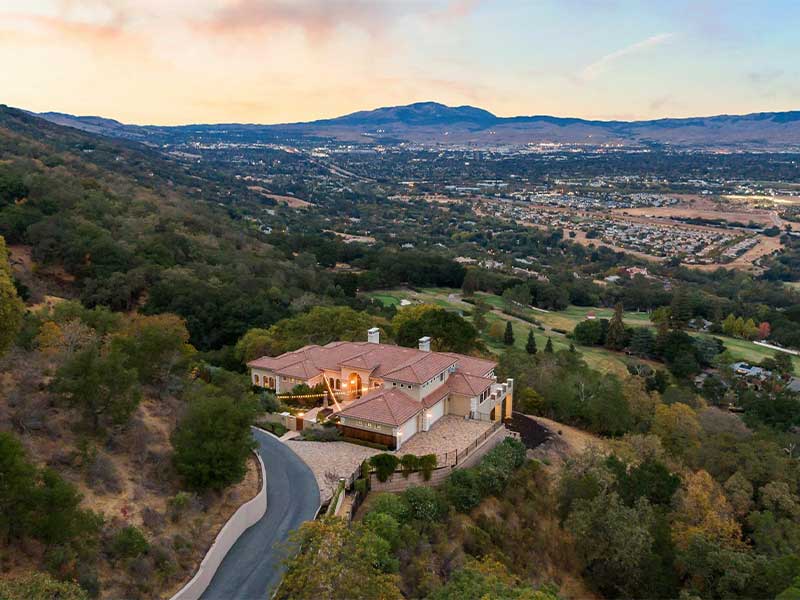 105 Castlewood Drive is a six-bedroom, two-bathroom luxury home offering 7,199 square feet of living space. Located on the western edge of Pleasanton Ridge, the property offers maximum privacy within one of the most exclusive communities in the city as well as provides access to the upscale amenities of Castlewood Country Club.
1352 Harvest Road is a four-bedroom three-bathroom single-family home with 2,146 sq. ft. of living space. Located within the desirable neighborhood of Pleasanton Valley, the home features vaulted ceilings, sliding glass doors, new carpeting, and other fine details.
7060 Via Quito is a four-bedroom three-bathroom home spanning 2,206 sq. ft. This stunning property features hickory wood flooring, stainless steel appliances, and leathered quartz countertops. It is located in the neighborhood of Del Prado.
For access to exclusive listings in Pleasanton, Livermore, or Ruby Hill, contact Armario Homes at (925) 302-2626 or send an email to DeAnna(at)ArmarioHomes(dotted)com.
When is the best time to sell a house in Pleasanton, CA?
Those who find themselves on the other end of the negotiating table may want to time the sale of their home for maximum profit. Traditionally, spring is considered the peak season for real estate activity in the United States. The milder weather makes it easier for buyers to come to Pleasanton and view homes. It's also an excellent time to take real estate photos and videos for listing purposes as foliage tends to be greener and better on camera.
The Pleasanton housing market saw remarkable sales activity in the spring of 2021.
With fierce competition, the most desirable properties sold for significantly more than list price and in less time. According to Pleasanton Weekly, homes sold over 10% of their asking price on average in March 2021. Moreover, homes only stayed for an average of 13 days on the market in the first quarter of 2021 compared to 27 days during the same time in 2020.
However, sellers can sell at any time of the year as long as they do their research and make preparations ahead of time. When getting ready to sell, homeowners should declutter and stage their properties to secure the best price. They should also enlist the help of real estate professionals who will price the home correctly and market the listing for maximum exposure.
Sell your home in Pleasanton, Livermore, or Ruby Hill with Armario Homes. Call our team at (925) 302-2626 or send us an email at DeAnna(at)ArmarioHomes(dotted)com.
Pleasanton's strategic location within the Tri-Valley area
The Tri-Valley gets its name from the three valleys that make up the area, namely the Amador, Livermore, and San Ramon valleys. Located roughly 35 miles east of San Francisco, within the I-580 gateway corridor, the Tri-Valley is a vital hub in the Bay Area with a growing number of businesses and a highly skilled workforce. The Tri-Valley makes important economic contributions to the Bay Area through its people, who work at major employment hubs throughout the region.
What makes Pleasanton, CA a great place to live?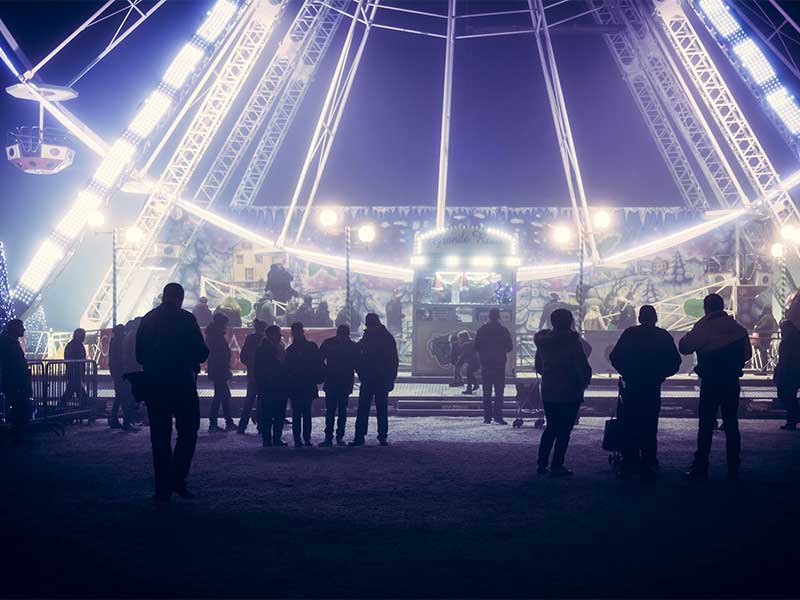 Nestled in the Amador Valley, Pleasanton is an affluent suburb in Alameda County. Aside from having gorgeous homes, good schools, and clean and well-maintained parks, Pleasanton also happens to be one of the most bike-friendly cities in California.
Buyers are willing to pay a premium for Pleasanton real estate due to the city's proximity to the Bay Area, which is accessible via Bay Area Rapid Transit (BART) and private vehicles. Pleasanton also provides access to the Sacramento region via ACE Rail and Amtrak. The nearest major airports are Oakland International Airport, San Francisco International Airport, and Livermore Municipal Airport.
Residents also have access to the following attractions:
A short history of Pleasanton
Once home to the Ohlone Native Americans, the Amador Valley gets its name from Jose Amador, a Spanish man who purchased land in the area in 1826. In its early history, Pleasanton was primarily known as a stopover for miners and traders. Ranchers before becoming an important agricultural hub in the Amador Valley.
The city also became known for the gravel industry in the 1930s with the arrival of entrepreneur Henry J. Kaiser. The 1960s and 1970s saw rapid population growth with the construction of many new homes, schools, and shops.
Buy or sell Pleasanton, CA homes with Armario Homes
Armario Homes specializes in luxury real estate in the Tri-Valley Area. As a Leading 100 Team in the Bay Area, we closed over $112 million in sales and ranked among the Top 1% Team Elite NCHR out of more than 6,0000 agents in 2021. Since our founding, we have helped over 900 families find homes that suit their needs and lifestyles. We donate a portion of our sales commission to local businesses that have been affected by the Covid-19 pandemic.
Our team is led by senior partner DeAnna Armario, a Realtor with 19 years of professional experience. DeAnna was named by USA Today as one of "Top 10 Real Estate Experts to Follow in 2022". She has been a Bay Area resident for over 35 years.
Here's what our clients have to say about us:
"DeAnna and her team produced a wonderful result in the sale for our home. In the span of 5 days, we received numerous offers above our listing price. She and her team were extremely helpful and made the process painless. We were very happy and satisfied with the team's overall responsiveness. We would certainly use DeAnna Armario and her team in the future." – Sharon Merrill
"DeAnna was referred to us by a very close friend. After meeting DeAnna and her team, we immediately knew she would be the right person to sell the home that we have raised our family and lived in for 24 years. Her experience in real estate …" – Sidney Wang
"I contacted Armario Homes because of the good reviews and I do not regret it. I was (sic) first time house buyer and Amanda Sarich was my assigned realtor. She was very responsive throughout the entire process. I remember sending her an email at 2 am in the morning because I was freaking out and she answered right away, crazy right? Armario homes was not only able to make my dream to buy a house come true but it happened only after two offers which for a first time house buyer in the bay area is unbelievable…" – Giselle Fernández
Contact us today to get started with the home search. Fill out our form here. You can also call (925) 302-2626 or email us at DeAnna(at)ArmarioHomes(dotted)com.